Hubs like Smartthings can integrate multiple wireless technologies in a hub, enabling mix of different technology smart devices to be integrated into a system.
Zwave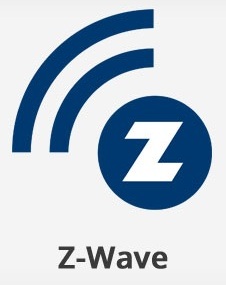 The Z-Wave Alliance was established in early 2005 by a group of leading home control product manufacturers, each dissatisfied with the technological fragmentation that was strangling the promise of the then-nascent home controls industry. Their goal was to move that industry from an uncertain, unspecified future to a practical and widespread reality.
The Z-Wave protocol is an interoperable, wireless, RF-based communications technology designed specifically for control, monitoring and status reading applications in residential and light commercial environments.
Nowdays, the Zwave technology is mature, proven and broadly deployed (with over 100 million products sold worldwide). Z-Wave is a leader in wireless control, bringing affordable, reliable and easy-to-use 'smart' products to many millions of people in every aspect of daily life.
ZigBee

ZigBee is a wireless communication with low data volume and low power consumption for home automation with focus on networks up to 100 metres. The ZigBee devices communicate in a mesh network. This means if one communication path in the ZigBee network fails, another path in the network will be used.
The first ZigBee specification came onto the market in 2004. It is now considered outdated and was replaced by a completely revised version in 2006. In 2007 the ZigBee Pro was appeared. It is aimed at applications that need low data rates and minimised energy consumption. In December 2016, the protocol version 3.0 were issued for 20 certifications from 8 manufacturers to promote standardisation in the IoT sector. Smart homes in particular benefit from ZigBee 3.0.
Just like Bluetooth and WLAN, Zigbee uses a frequency of 2.4 GHz, but is characterised by better energy efficiency and greater flexibility. This makes Zigbee ideal for battery-powered sensors and thermostats. But there are also other options for controlling blinds, lamps and sockets to create a comfortable and secure smart home.